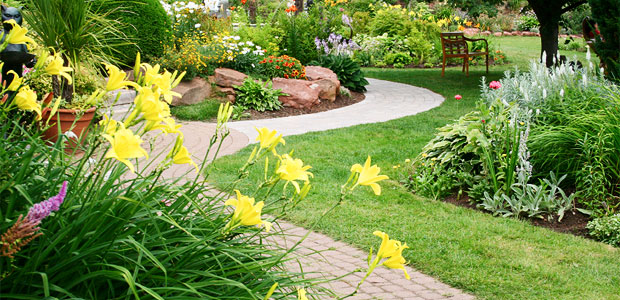 For excellence in landscape design and installation, contact the experts in greater Lansing MI at Redwood Landscaping.
Greater Lansing Landscape Design by Redwood Landscaping Company sees our professional landscape design as long-term artistic solutions for your business or home's outdoor aesthetics.Our landscape architects design cohesive and natural landscape plans.Clients can build all at once or budget and build in phases that work together.
We offer the best quality landsccape materials and products to give your home or business the landscape envision.
We offer our Landscape Design Services to residential and commercial clients in the greater Lansing MI area including, Okemos, Haslett, Lansing, Dewitt, Grand Ledge, Holt, East Lansing, Laingsburg, Williamston and all other Lansing MI area cities. We are convinced that a thoughtfully planned and expertly executed landscape design reflects the image and personal lifestyle of our clients, and also positively impacts their business' appearance, their residential property value and aesthetics. Professional landscape design are what Redwood Landscaping in Mid Michigan is all about.
Quality and professional landscaping services at affordable prices in the Mid Michigan and greater Lansing area.
We will strive to enhance the look of your home or business, making it appealing to your guests or customers. Contact us today for a free landscaping or landscape design consultation at 517-381-0500!