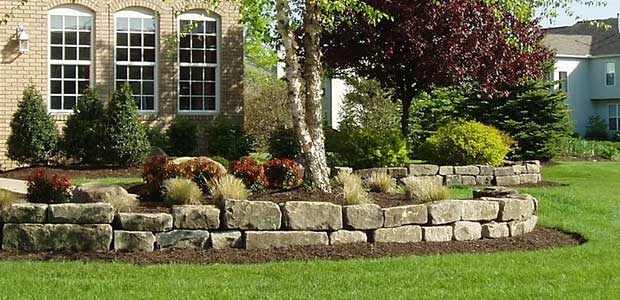 For excellence in landscape design and installation, contact the experts in greater Lansing MI at Redwood Landscaping.
Greater Lansing Landscape Design by Redwood Landscaping Company mulch and/or wood chip delivery and installation for your home or business throughout the greater Lansing MI area including; Okemos, Haslett, Lansing, Dewitt, Grand Ledge, Holt, East Lansing, Laingsburg, Williamston and all other Lansing MI area cities.
Using mulch offers the following benefits:
Prevents water loss in the soil due to evaporation.
Suppresses weed growth.
Insulates the soil from extreme changes in temperature, maintaining a more uniform soil temperature.
Prevents soil from crusting, in turn increasing the amount of water absorbed by the soil.
Increases the beauty of surrounding landscape by providing the landscape with a uniform texture and color of cover.
Quality and professional landscaping services at affordable prices in the Mid Michigan and greater Lansing area.
Mulch can be used in many ways, including around trees, plants and flowers or on walks, trails, driveways, play areas and natural areas.Depending on the type of mulch you use, the depth of the mulch will vary. To see exactly how much you will need for your project, contact us today at 517-381-0500!