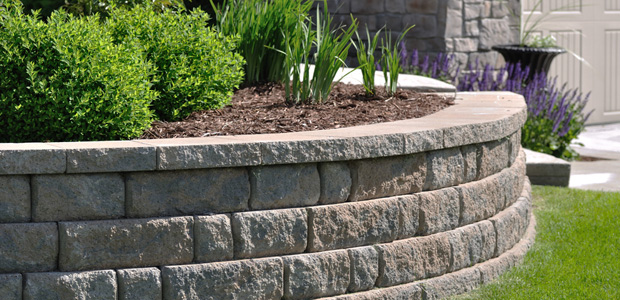 For excellence in landscape design and installation, contact the experts in greater Lansing MI at Redwood Landscaping.
Hardscapes are the part of a home or building's grounds consisting of structures, such as patios, retaining walls and walkways, made with hard materials like brick, cement and stone.  Lansing hardscapes landscaping experts at Redwood Landscaping can provide your home or business the hardscapes you envision.  Here are some of our hardscape services below.
Retaining Walls can be used to address those particular features of your property that are problematic or to create some depth and grandeur.
Patios should be functional and attractive because this is where you'll spend much of your time outdoors.
Entrances often present the "first impression" when a new visitor arrives. You'll want your entryway to reflect your personality and interests.
Walkways should be attractive components that convey people to your house and property in a welcoming and comfortable manner.
Ponds and Waterfalls can turn any yard into an outdoor oasis.